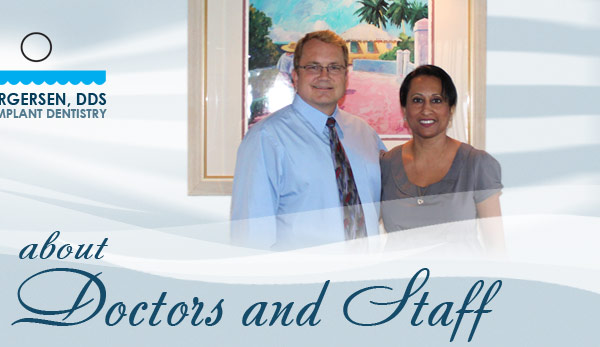 Torgersen Family Dental Practice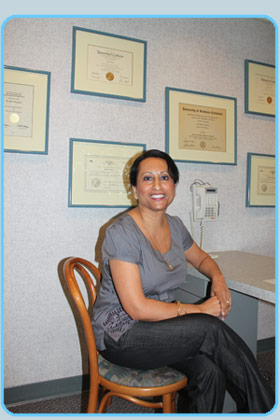 Dr. Gina Torgersen
Dr. Gina Torgersen was born in London, England and her family was originally from India. She moved to California with her family after High School.
She received a Bachelor of Science Degree in Biology and Bachelor of Arts Degree in Psychology from the University of California at Irvine before graduating from the University of Southern California with her Degree in Dental Surgery in 1988.
In Partnership with her husband, Dr. Trent Torgersen, she has been in Private Practice in Camarillo since 1990. Dr. Gina Torgersen is a member of the American Dental Association, California Dental Association and member of the International Association of Dentists.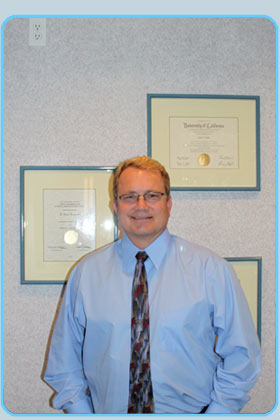 Dr. R. Trent Torgersen
Dr. Trent Torgersen was born in Southern California and graduated from Simi Valley High School. His father was a longtime dentist in Simi Valley - having established his practice on Royal Avenue in 1962.
Dr. Trent Torgersen received his Doctor of Dental Surgery Degree from the University of Southern California, School of Dentistry in 1988 and joined his father's practice upon graduation. When his father retired in 2000, he purchased the practice and now works out of both the Simi Valley and Camarillo offices.

For over 22 years, Dr. Torgersen has been a member in good standing of the California Dental Association and American Dental Association. His Dental Implant education has included membership in the Academy of Osseointegration.
Our Wonderful Dental Staff
We love what we do! Most of us have worked here for many years. We bring our families here for all our dental needs as well!
We will be happy to see you at our Camarillo and Simi Valley Offices. We are committed to serving you with a smile.
Click here to meet our team at Camarillo Office.
Click here to meet our team at Simi Valley Office.
We speak English and Spanish. Come over, we'll greet you as a longtime friend!
Call for your appointment today!