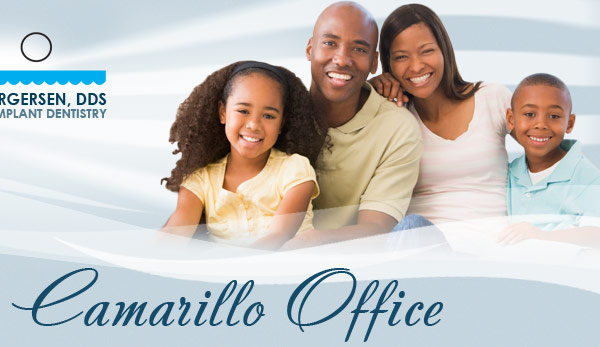 Facilities, Financing and Contact info at Dr. Torgersen's Camarillo Office
Welcome to our wonderful office, where we treat our patients as dear friends and where we strive to create an atmosphere of relaxation and natural beauty. You will notice that we pay attention to every detail to make your dental appointment a pleasant experience.
Our office has a few special features that set us apart:
Experienced husband-and-wife dental team of Drs. Trent and Gina Torgersen
Continuing family traditions and being in business for more than 20 years - we have families with 3 generations of patients coming to our office!
State-of-the-art cosmetic dentistry technology
Dental implant restorations
Periodontal services including gum disease treatment
On-going Dental Education to keep abreast of the latest improvements in Dental Treatments
Free consultations in which you can discuss your goals with one of our dentists and learn which restorative or cosmetic dentistry options are best for you
Come over! We will be happy to see you at our Camarillo location:
TORGERSEN DENTAL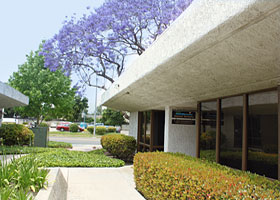 Camarillo Location:
484 Mobil Ave., Suite 31
Camarillo, CA 93010
We are located close to the
Camarillo post office
Phone: (805) 484-1221
Email: torgersen.dental@gmail.com
Hours of operation:
Monday, Tuesday, Thursday, Friday : 8 am - 5 pm
Tuesday: 8am - 6pm
Appointments
Please call our Camarillo office at (805) 484-1221 to schedule an appointment or a consultation. If, for any reason you cannot keep a scheduled appointment, or will be delayed, please call us as soon as possible.

Contact Torgersen Dental today to schedule your consultation, or to learn more about any of the services we offer. Just fill out the form below, and a friendly member of our staff will be in touch with you shortly. We look forward to serving you.
Payment options:
To accommodate all our patients, our office accepts a variety of payment methods.
Cash
We accept cash for dental and cosmetic treatments.
Check
We welcome personal and certified checks, though we do not accept business checks.
Debit and Credit Cards
We accept major credit cards including Visa, MasterCard, and Discover. We also accept debit cards.
Low Monthly Payment Plans
We accept CareCredit®, a popular cosmetic dentistry financing plan
Chase Health - 2 Year Interest Free
Financing CareCredit® Dental
Financing Plans Designed specifically for healthcare related expenses like cosmetic dentistry, CareCredit® offers financing plans that feature no interest and low monthly payments. There are no annual fees, setup costs, or prepayment penalties. Plans can be spread over a variety of time periods — anywhere from 3 to 60 months. In addition, CareCredit® can be used to help cover any health care-related expense: from $1 to $25,000.
Apply for CareCredit® online using their easy, secure system.
Or contact a dentist or staff member at Torgersen Dental to learn more about CareCredit® and how it can help you manage dentistry costs at our Camarillo office.
Flexible Spending Accounts
Check to see whether your employer offers a medical spending account. Medical spending accounts allow you to cover your cosmetic dentistry treatment cost using pre-tax income that is set aside for medical expenses.
Insurance Coverage
We accept many insurance plans including HMO and PPO. Our staff is happy to assist you in determining whether your cosmetic dentistry treatment cost will be covered by your insurance company. If the treatment is covered by insurance, we will help you file your claim.
Learn More about Cosmetic Dentistry Financing Options
We are committed to helping our patients afford premier dental care by offering financing plans that spread the cost of treatment over time. Please contact our practice to learn more about any of the financing plans mentioned above, or to schedule a complimentary consultation with Dr. Trent and Gina Torgersen.
Call for your appointment today!